Elon Musk, as we all know, is the CEO of Tesla and SpaceX. Musk is also a co-founder and former chairman of SolarCity.

It's easy to be inspired by him as a scientist sending rockets in the space, solar energy at home, electric cars on the road but the financial engineering behind this looks absolutely bad.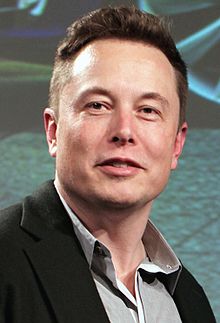 "Musk has stated that the goals of SolarCity, Tesla, and SpaceX revolve around his vision to change the world and humanity. His goals include reducing global warming through sustainable energy production and consumption, and reducing the "risk of human extinction" by "making life multiplanetary" by establishing a human colony on Mars".

Was he a "mad scientist"?

Apparently, he freezes himself from the rest of the world on 21st November, 2017 (for the battle scenario).

In reality, as a scientist, he had several ideas which might have seemed plausible while he was alive. However, since he died, all of his plans also died with him.

Imagine we are in the year 40000, and a team of researchers somehow finds the DNA of Elon Musk. They try to replicate him in order to understand who he was and what he had achieved. They ask him questions about his past, like interview sessions. After a little while, some research team members begin to have doubts on whether he is actually telling the truth or just making up fancy stories about himself and his achievements.

Eventually, the research team splits in two opposite groups, one group who believed he was a real "innovator", "entrepreneur" and "visionary" scientist in his previous birth, and the other team who believed he was actually a "fraud" and now he is overestimating his actual achievements.

In order to prove their theories both group decide to look in the past archives: articles about him, the real data from researches still available for them from the 2000th century.

Let's meet for the battle in room A103 at 2 PM on 05-Dec-2017, where the two research teams are going to present us what they have found about him from the history.

The main question which will be explored, answered and battled about would be: was Elon Musk a "visionary" or a "fraud"?
Source: Wikipedia, Google.